A video hosting service is a service that allows individual to upload video clips to an internet websites. It is also known as video sharing service. After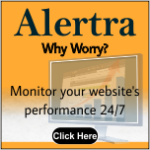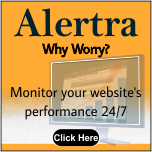 uploading a video clip the video host will then store the video on its server and displayed to the individual in different types of code and then allow others to view this video. Because many users do not have personal web space, either as a paid service, or through an ISP offering, video hosting services are becoming increasingly popular, especially with the explosion in popularity of blogs, forums, and other interactive pages. The website, mainly used as the video hosting service, is usually said the video sharing website.
The mass market for camera phones has increased the supply of user-generated video. Traditional methods of personal video distribution, such as making a DVD to show to friends at home, are unsuited to the low resolution and high volume of camera phone clips. In contrast, current broadband Internet connections are well suited to serving the quality of video shot on mobile phones. Most people do not own web servers, and this has created demand for user-generated video content hosting, which the likes of related sites are catering to.
Purpose of Video Hosts
First purpose of the video hosts is for the users to view their interested movie or documentary by clicking a simple search video.
Save on bandwidth costs, often eliminating costs entirely.
Creating a common place.
Make a hassle-free experience, where uploading a video and streaming or embedding would normally require advanced programming knowledge.
It is now commonly achieved through a web browser, with little or no programming experience.
You may also like to read:
Technology in libraries
Benefits Of Barcode Time And Attendance Systems
The Problems Associated With Language Translation
Home Automation For Disabled People
The Mighty Industrial Revolution at a Glimpse
Medical informatics in the United States