Worried about your car's fuel mileage? We are here to help you out with few tips that really helps in increasing the fuel mileage of your car. Apart from this you must also do regular maintenance of your car to keep it running smoothly.
Check the tier pressure
At first you need to check the tier pressure of your car and see to it that it is properly inflated because proper inflation reduces the fuel consumption of your car. So, you need to check for the tier pressure at least once in a week.
Use synthetic fuels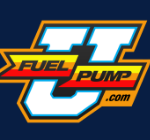 Now-a-days people are using eco-friendly and green fuels that are really fuel efficient which improves the fuel mileage of the car. You must also check for the quality of the oil that you are purchasing for the car because no two fuels will be same. So, it is recommended to use this alternative man-made and quality fuels for best results.
Keep less load
Studies say that using more weight in cars will increase fuel consumption. So, better lighten the load of the car by removing all the unnecessary or un-used things from car which automatically decreases the load and improves the fuel efficiency.
Replace old parts that decreases fuel efficiency
Replacing the parts like spark plug, air filter, missing spoiler, etc., that effects the fuel mileage will bring an advantage to your car. Change the parts carefully by following the user manual of your car or else take the help of the mechanic. Replacement mostly brings down your cars fuel economy.
Don't warmup
It is advisable to stop the car when you are in traffic for more than 30 seconds. This saves lots of fuel and also doesn't make the engine hot or warm. This tips is more useful for the people living in cities with lots of traffic and at the signal points.
Change driving style
Accelerating smoothly with average or moderate throttle along with avoiding excessive idling brings down the fuel consumption. Smooth acceleration helps in preventing most of the accidents.
Finally, after following all this steps check the difference between the past and the present fuel economy of your car and you will find dramatic changes in the fuel mileage.