We all know that a website is very important for every business. It is a strategy for doing business online and to reach the customers very easily. Your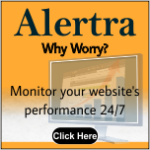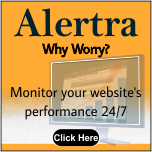 website should contain all the information of your company and your products and services. If you provide wrong information in the website, visitors will not come back to your site. Improve the website to make more helpful to your business.
Here are tips to improve your business website:
Design your website in such a way that it impresses each user who visits your website. Users will feel fresh when your website has right content about your products and services. Here note that the information should be according to the needs of the customers.
The next thing to do is provide a better usability of your website audiences and try to make it as easy as possible for them to find the information they want and perform any actions they want to do.
Regularly communicate with your customers through regular newsletters and updates to your website.
To recognize your company, branding is also important both offline and online. Good branding on a company website makes it clear that this site is one of your official touch points.
You should provide your contact information in your website so that the customers who are interested in your services will contact you.
Assume your website to be an employee, and present your customers with help and knowledge about your company's area of expertise.
Make sure that your website is open 24×7 so that your customers can interact with your business. It will be convenient for the people who are in a busy schedule.
Last but not the least, listen to your customers and visitors what they say about your website. Consider their questions and problems and figure out and what you can do to improve their experience.