Saint Paul (St. Paul) is the capital city of Minnesota state, U.S.A. The city provides a blend of arts and the great outdoors. It is situated in the Upper Mississippi River Valley. If you visit Saint Paul vacation, you can find the list of fun things to do ranging from art galleries to historical sites to professional sports to zoos. Where to begin all depends on what you're in the mood.
St. Paul tourist attractions include art exhibits, live performances and historic sites. Outdoor lovers can take advantage of the network of trails that meander through the state park. Whether you fancy an active vacation or cultural excursion, St. Paul features activities for you. The Nickname(s) of this are: "the Capital City", "the Saintly City", "Pig's Eye", "the Silver City".
Below are some of the popular tourist locations in St.Louis, Minnesota state.
Minnesota Children's Museum is a museum for children learning and having fun. The key elements of this interactive museum is kids can explore their world by climbing, touching, splashing, pulling and pressing exhibits and displays.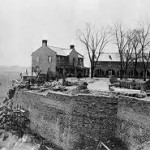 Historic Fort Snelling is a fort which recalls the frontier days around 1820. It is a restored limestone fort which was the northernmost military outpost of the United States in the early 19th century. There are 17 buildings on the grounds, which include the commandant's house, barracks, a sutler's house and hospital.
Science Museum of Minnesota is well-known for learning science and entertainment. It exhibits the popular Experiment Gallery, an Egyptian mummy, an authentic Mississippi River towboat, a convertible-dome Omnitheater and interactive exhibits for all ages.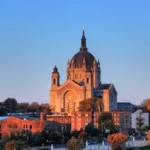 Cathedral of St Paul is the classical renaissance-style religious site which began in 1906, with the first services held in 1915. The Shrine of Nations is of special interest.
Como Park Zoo & Conservatory was built in 1915 located in historic Como Park. It is a glass-domed botanical garden that features the Como Ordway Memorial Japanese Garden, the Enchanted Garden and the Frog Pond Landscape. The zoo is popular for its California sea lion. It also features a great display of cats, polar bears, gorillas, living birds, apes, African antelopes and giraffes.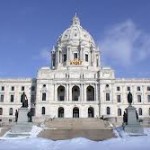 Minnesota State Capitol (1905) is a marble dome of the city and a prominent feature of the district north-west of Downtown Minneapolis. The original furnishings and vivid colors of the restored Senate, House, Supreme Court and Rathskeller cafe are found throughout this historic site.
Goldstein Gallery exhibits various clothing, textiles, decorative and graphic arts, with an emphasis on objects of the late 19th and 20th centuries.
Wabasha street caves is a space where it provides facilities for private events. It comprises of 12,000 square feet in an underground cave system, which features stucco ceilings, tile floors, a 60-foot bar, dining room and meeting space.
Penumbra Theater, a resident theater of the Hallie Q. Brown Community center presents artistic productions that focus on the African American experience.
Como town, Mall of America, City hall and courthouse, Alexander Ramsey House, Gibbs Museum of Pioneer and Dakotah Life, Summit Avenue, Como Pedicab, Inc, Lilydale Regional Park, Stoneridge Golf Club, Stoneridge Golf Club, Stoneridge Golf Club, Phalen Beach, Quadriga are some of the most popular tourist locations to visit in St. Louis city.