Cary is a large town located in counties of Wake and Chatham in the state of North Carolina of United States. This town is located almost in Wake county. Cary offers all the attractions and entertainment places. Cary is the 6th largest city in North Carolina which is voted as the best place to live in southeast by Money Magazine. Cary has 25 parks, 10 green way trails and it is first town to open a dog park. The below are some of the attractions and tourist places in Cary.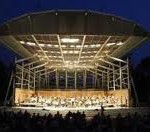 Koka Booth Amphitheater at Regency Park
Koka Booth Amphitheater is a performing arts amphitheater where artists use their body or voice to convey artistic expressions. Also, they use materials like paint, clay, metal, etc., to make physical art objects. It is constructed in 2001 and is located in regency park in southern Cary. The place or venue was formerly known as the Amphitheater at Regency Park, before it added the name of Cary Mayor Koka Booth. The Amphitheater has celebrated many festivals and a number of concerts by the residents of Cary were performed her.

Page-Walker Arts & History Center
The Page-Walker Arts & History Center is originally known as Page-Walker Hotel which is an historic museum and a former hotel located in Cary, North Carolina. Allison Francis Page, founder of Cary town, had built the hotel in 1868, and later it was taken care by J.R Walker. The hotel served as the boarding house & private residence from 1916 to 1980.
Now, the History Center exhibits gallery, educational rooms, a smokehouse and a garden. The Page-Walker Arts & History Center also contains the Cary heritage museum. On May 29, 1979, it was added to the National Register of Historic Places.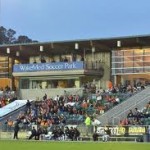 Wake Med Soccer Park
Wake Med Soccer Park, formerly called as SAS soccer park is one of the premier venues in the United States. It is located in the town Cary of Wake county, North Carolina. It was opened in 2002 and since then it has hosted a series of major national running events. In 2003, 2004, & in 2005, The great American Cross Country Festival was held and nearly 5000 runners from nation's best schools and colleges have participated every year.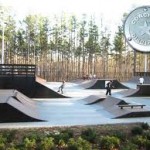 SK8-Cary Skate Park
SK8-Cary Skate Park is the first public skate park in Wake county, originally started in 2002. This park is to entertain skateboarders, in-line skaters and BMX riders. It consists of 12000 sq feet of ramps to shred, rails to grind, ledges to slide. Whether you are just starting out or you are a seasoned pro, you can join the course at SK8-Cary and all the programs offer pleasant atmosphere.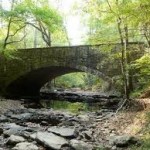 William B. Umstead park
It is a North Carolina state park located in Wake County, North Carolina of United States. The Park covers an area of 5,439 acres, expanded between the cities like Cary, Raleigh and Durham. The park offers bike trails, hiking, bridle, boat rentals, educational programs, picnic spots and camping.
Well equipped with good hotels and motels, besides having all the facilities at the reach of your hand, Cary is a sure 'yes' for your next vacation.