Valencia is an affluent planned community located in the Santa Clarita city, California and Los Angeles County, California, U.S. in the NW corner of the Santa Clarita Valley, adjacent to Interstate 5. Valencia is home to the Six Flags Magic Mountain theme park and the adjacent Six Flags Hurricane Harbor water park. Valencia is famous for its landscaped boulevards connecting a mix of apartment buildings, single-family detached homes, shopping centers, office parks and industrial warehouses.
Following are some tourist attractions of nearer to valencia: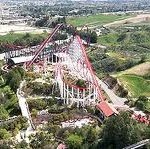 Six Flags Magic Mountain is a theme park offers massive monster coasters, awesome thrilling adventure rides. It is started with 14 wild coasters, including world's talest, fastest and longest flying coaster, tatsu, plus X2 etc. It was opened on May 30, 1971 by the Newhall Land and Farming Company. It is so named because in 1979, six flags are purchased and added to the title. This was a fun flace to the riders as well as for family events.
Six Flags Hurricane Harbor is a water park and has it all: Tornado, the Black Snake Summit water slide complex, and Lizard Lagoon, the ultimate summer chill-out zones. It offers many thrill riders to those who enjoy thrill rides like kids rides, family rides etc. Plunge into the six-story vortex of adrenalin-pumping velocity, which people call Tornado. Brave the harrowing, high-speed water slides of Black Snake Summit. Then, kick back with your crew at the Lizard Lagoon recreation complex.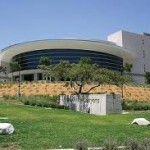 Santa Clarita Performing Arts Center is located at College of the Canyons, a California community college at rockwell road, Santa Clarita. It contains a spectacular 7,500-square-foot proscenium theater with a state-of-the-art sound system and 886 seats, as well as the experimental Black Box theater. The 47,000 square-foot center organizes instructional, community and professional entertainment and informational programs. Designed with a green room, scene shops, costume and property storage, orchestra pit, make-up/dressing room areas, lockers, showers, ticket booth and snack bar.
Fin's glow zone-blacklight miniature golf is an exciting adventure spot through 18 hole glow-in-the-dark mini golf course. It is a fun place and is suitable for all types of ages and can celebrate perfect for birthday parties, team parties, field trips, fundraisers, youth groups and more.
Scooter's jungle is a neighborhood destination for private family fun in a safe, clean, creative environment offering worry-free birthday parties, open play, fundraisers, team events, and homemade pizza. This places provides best equiped right-sized for kids and parents to play together for an active, memorable, and fun filled experience where everyone is treated like Jungle royalty.
Westfield valencia town center located about ten minutes drive from magic mountain, serves shoppers of Santa Clarita Valley with family-oriented businesses like Gymboree, Brooks Shoes, Buid-a -bear Workshop, Westfield Playtown and the Disney store.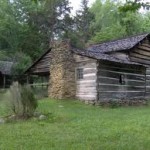 Walker cabin is a historic place built by Frank Walker around 1920, located within the Placerita Canyon Natural Area. This cabin served as the second home for about 10 years to family until they moved into a larger house they built further up the canyon. It has been fully restored and refurnished and provides visitors with a sense of what life was like in Placerita Canyon for this pioneering family.
Santa Clarita Aquatic center is an outdoor activity pool, with a 160-foot waterslide, playground and beach entry.
Puzzle Zoo Valencia is a zoo that speciallizes in toys that are unique, a far cry from the toys found in the big box stores. Children love to visit this place again and again.
Lombardi Ranch is a family owned and has been supplying the Santa Clarita Valley with pumpkins for decades, as well as tomatoes, corns, peppers, flowers, melons, onions etc. Here the annual Halloween pumpkin festival also takes place weekends in october and entices families with bands, a petting zoo, wagon rides and a Scarecrow Contest.
The JR's comedy club, Cal club, Craig Beck's Guitar Studio, East Rep Theater, ice-station valencia, Howard Johnson Hotel and Antiqua Bay Water park are some of the tourist attractions of the city.