Party favors are a kind of thanks giving things to the guests who arrived with due respect in response to our invitation. Anybody will invite guests to share the happiness in their celebrations with them. Whatever the reason might be they don't have a need to come and spare their special time with us. But when they come to our party by putting all their things aside, you have to welcome them in a kind manner as well as send them off by showing your gratitude for their arrival in the form of small gifts, nothing but party favors.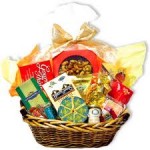 Birthday party favors: Party favors are required when there is a kids birthday party. Again there will be boy birthday as well as a girl birthday party. So, these favors are to be differed according to the gender also. For girl's birthday you can give things like makeup items, accessories, perfumes, glow accessories etc., For boy parties you can offer sports balls,hot wheel cars, super balls and so on. Make sure that the favor you are selecting should be liked by kids and should make them happy.
Teen Party favors: Teen party favors can be offered to any kind of teen parties including birthdays, graduations and any other celebrations. They are fun if the people get surprised by the party favors we are offering. For girls, you can offer cosmetic bags, t shirts, make up items, some inspiring books and so on. For guys, you can give any kind of fun thrilled things like the glow bracelets, sports balls etc.
Halloweens party favors: Halloweens are the most exciting and the fun filled things of all the parties. Every thing is made scary and spooky starting from the invitations till the scary dressings. So, why not the party favors. You can make the occasion even more scary with the surprising crafts made with some glow sticks and other glow products. The crafts include spiders, skeleton toys, and so on which better match the situation.
These are the major occasions in which we need to take care about the party favors in particular.