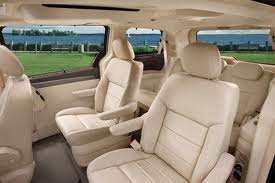 Leather seat covers increase the style of the cars, and they provide elegance as well. Looks of the car interiors are enhanced by it. But, leather seats are expensive and a special care is required to maintain their appearance. They are durable and stain resistance apart from the looks. A regular care is required like cleaning and conditioning of the leather seats. They become dull and dry and cracked, and they loose flexibility, if they are without regular care. They will last longer, remain soft, if they are taken care and cleaned properly.
You should clean and condition the leather regularly. You can follow these tips:
They will become dirty and dusty if they are not cleaned regularly. It can become dry based on climatic conditions which results in cracks, cuts. So to avoid these conditions, you can clean the seats with soft cloth. You should not use water and soap to clean the leather seats. You can use quality leather cleaners once in three months. You can do conditioning of leather seat covers.
Leather seats are hydrated with leather conditioner on regular basis to avoid the cracking and drying.
You should keep the leather seat covers to direct sunlight. Sun shades can be used for them. Upholstery cleaners are not used on the leather covers.
So in this way, you can protect your leather seat covers of your car. You have to take proper care and you have to clean on regular basis, these two are more important for the leather seat care.