A website is nowadays have become the requirement for most of the businesses because it helps in to boost the demand and supply of a business's products and services. A good performing website provides a better experience for users which makes them visit the site repeatedly. So to keep delivering good results a site must perform well continuously to retain the customers. And to make a website perform well, monitoring the site is necessary.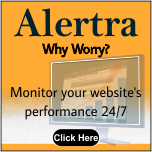 Solely, depending on the hosting service may not assure the site continuity. It is not a good thing for the online business to completely rely on them. Many times, the hosting service may have issues and can hurt the site uptime & performance. There must be a trusted service like website monitoring that can keep a check on hosting provider and ensure site continuity.
How Monitoring a Website can be Beneficial to the Business?
1. Overcome from Downtime
Many times the performance of the website gets affected due to some error or technical problem, which makes a website to face the problem like downtime. In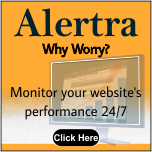 this situation either the website becomes unresponsive or takes much time to load the site or a web page. So to avoid such situations which create downtime for a website, monitoring services should be used. It makes the regular operations of a business's website more effective and optimizes the website's performance.
2. Better Online Support to Customers
A site with a good performance can provide better browsing experience to the end-user. When the users are satisfied with website services, they more likely prefer to visit the website again. With good site accessibility, the user will be able to visit the website anytime. Typically, customers expect online support if they need any further information from the business or if they have a query or complaint about a product or service. Monitoring keeps the site accessibility live. Keeping the website active means providing better online support for the customers in case if assistance is needed.
3. Growth in Business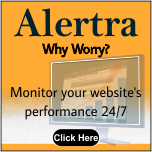 When better services are provided to the users through online, there will be possibility of an increase in web traffic. This will improve the brand reputation and more number of customers from different locations may prefer to purchase a product or service from the website. This way it helps in expanding the business to wider locations and more number of customers.
4. Revenue Generation
As it is clear that website monitoring helps in avoiding downtime problem, the business owner need not worry much about losing the clients or new customer. The more a website performs well and provides quality services the more customers visit a website. This brings an increase in the order for a business's products and services. When the more orders are there then the sales are increased automatically and more business revenue is generated.