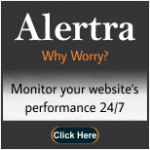 Web hosting is a type of internet service that enables users to make their websites accessible to others on the World Wide Web. This service is offered
by the hosting companies who provide storage space and access for the user websites. There are various types of web hosting services available that differ in security, performance, expertise, cost and functionality. Hence it is better to understand the advantages of each hosting type before choosing the right service for your business.
Free hosting
Free web hosting is an ideal choice for those who want to build a website for fun or any non-commercial purpose. Free hosting environments have slow connection speeds, frequent website breakdowns and the automatic addition of adverting banners to the websites. Some companies offer free sub-domain under them while others may require the user to purchase the domain name for free hosting services.
Advantages of free hosting
Free hosting does not cost anything and there are no monthly fees associated for the service. It is useful for free websites where content sharing is done among groups having similar interests but not able to spend money for domain and hosting purposes.
Free website hosting sites are user friendly and helpful for those who are new in understanding the basics of web design, development and maintenance.
Shared hosting
In shared hosting a single physical server and its resources are shared among different website owners. Shared hosting is affordable as the cost to operate the server is distributed among the website owners.
Advantages of shared hosting
The main advantage of shared hosting is its less cost, which is an important factor for many buyers.
Website owners need not perform any technical maintenance when running the programs. This is because the server is being maintained by the hosting company.
Shared hosting companies provide a user-friendly web based control panel. So, it is easy to upload the website, create email accounts and maintain the database.
Dedicated hosting
In dedicated web hosting, the resources and capabilities of an entire server are exclusively devoted to a single client. Unlike normal hosting services, dedicated hosting enables faster speed and performance. It is ideal for users who need lot of system resources and high degree of security for their websites.
Advantages of dedicated hosting
Dedicated hosting can handle a larger volume of page requests than other hosting types.
As it gives direct and complete access to the server, it is easy for the users to install any kind of specific software, run enterprise management system, build custom applications or alter configuration settings etc. It also gives the ability to customize the security according to the business needs.
With dedicated hosting, one can rent an entire server to a different person who will house and maintain the server for the owner.
VPS hosting
VPS (Virtual Private Server) hosting has a virtualized server where it allows user to have complete control over the hosting environment. VPS resembles dedicated hosting but actually it is part of one physical server. Because of easy customization and scalability, VPS hosting has many advantages over other basic hosting services.
Advantages of VPS hosting
VPS hosting offers more stability and reliability for all basic web hosting needs than a shared web hosting. It provides more control over software packages which need installations and has fewer security issues.
VPS provide more control over the hosting environment especially for developing custom applications or running a SaaS (software-as-a-service) business.
VPS hosting has mixed features of both shared and dedicated hosting. The feature of dedicated hosting, being independent of others can be seen in VPS hosting too. This gives users easy access to the larger portion of server resources with more computing power and bandwidth.
Hence before deciding on the hosting services it is important to look for the features like speed, bandwidth, data storage, server resources and the ability to upgrade for higher hosting plans.