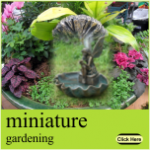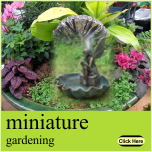 Home gardening is a hobby of growing plants. It relieves us from stress and gives relaxation to mind. Here are some tips for simple home gardening.
Wear gloves
Gloves is the one of the basic essential accessory in the gardening. Wear gloves while you work in the gardening. It protects hands from cuts, thorns, blisters or sun burns. Now a days, these are available in different types based on the task you perform in gardening. In some cases, you need to work with out gloves, then dirt will accumulate under the nails. Draw your nails across the soap bar to remove dirt and brush your nails to remove accumulated soap.
Plant in a clean pot
If you want to plant in a used pot, then salt deposits may accumulate on the pot's surface. Clean your pot by spraying equal portions of vinegar, rubbed alcohol and water from a spay bottle and scrub with brush. Then rinse your pot with water and dry it and place a plant.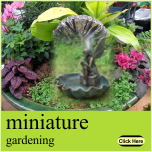 Avoid planting in poor soil
Poor soil may alter the plant growth. For better plant growth, plant in a good nutritious soil. Skip planting in poor soil and shade unless specified.
Write the name of the plants
To identify each plant, write the name of the plant with permanent marker on the flat surface of the stones and place them near the particular plant. This will help you to identify the plant easily
Home made nutrients and fertilizers
Don't pour down the waste water you get after boiling or steaming vegetables. Pour on the plant as it acts as nutrient for plant and see how the plant responds to it. Use left over coffee or tea for plants need acidic soils which keeps the soil acidic. Use chamomile tea to control damping off fungus. Apply this to the soil around the base of the seeding once a week.
Utility bag
It is difficult to carry all the tools through out the garden. Use utility bag to carry long handled tools to and from garden and also carry a bag to dispose debris or weeds removed from the plant or wastes removed from the garden. Throw them in compost when the bag is full.
Take preventive measures
Use fine nutrient rich fertilizer as mulch. Spread the fresh mulch on your soil in a thick layer to your garden every year. A layer of mulch keeps weed from sprouting and makes the soil to retain water. Therefore you can weed and water the plant less often. This saves your time.