Banner ads are a form of internet advertisements delivered by the ad servers. The banner ad involves an ad embedding on a web page to attract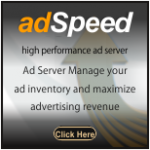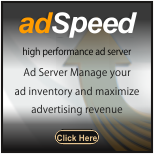 specific traffic to the advertiser's website. It is with a hope to convert into the sale. Some may think that these are losing relevance. Most common reason as ad blindness. Though it is true, it has its own advantages.
Easy to monitor the marketing campaigns and strategies: The ability to directly monitoring the marketing strategies and marketing campaigns performance is a unique benefit with the online marketing than the traditional marketing methods. For instance, click through rates (CTR) can be monitor by the advertiser with banner ads. This will shows them the number of visitors of a particular website clicked on the banner ads and the number that redirected to the advertiser's website. Means also monitor the number of users filled their personal information in the online form or ended up by paying for a particular product on the website.
Can create the brand Recognition: Brand recognition can be improved effectively by using the banner ads. The advertiser can incorporate the brand identity conveying features such as images that associated with the brand, or brand colors or brand name. This will help to the potential customers to recognize the brad and associate themselves. If they are keeping looking the banners of the brand in different websites, they visit often.
Targeting the potential customers can be easy: One of the major advantages with the internet advertising through the banner ads is that an advertiser can specifically target the markets through their geographical location, demographics, browsing patterns, purchasing history and with some other considerations. Which means there is an opportunity for the advertiser to maximize the chances of someone that see the banner ad to click on it? By posting the banner ads on the websites, the advertiser focuses on target market. The websites that promotes similar products, or websites that serve particular geographical area, or websites that server for a particular community, or same type of customers targeted websites that even have a totally different product, or the website content is relevant to the product.
Banner ads are cost effective: To create awareness about your products and your website, banner ads provide a cost effective way. The publisher can get the pay from advertiser based on the clicks done by the users. The banner ads are also cheaper, most of the website owners or publishers charging a few cents per click. There are no other types of advertising forms available with these kinds of low costs and the rate of exposure to the market. A billboard along a road would cost much more than the banner ads and attracts much less customers.
For the banner advertisements, you can even set a budget limit with your ad server. If your budgeted limit is reached by clicking the websites visitors, it will automatically stop to display your ad in the websites.

Related Sources:
Adspeed.com: ad networks