San Diego is the second-largest city in the state of California, United States. The city is located on the coast of the Pacific Ocean in southern California which is immediately next to the Mexican border.
Following are some tourist locations in San Diego: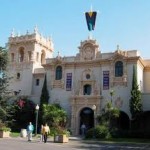 The San Diego Model Railroad Museum
Located in Balboa Park, the San Diego Model Railroad Museum is the largest operating indoor model railroad display in the world. It represented their rail tracks in terms of scale model or they replicated their railroading and educating the public regarding the many different aspects of railroading.
Sea World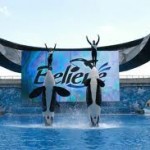 Sea world is located along the waterfront in Mission Bay. It houses many interesting kinds of sea life including marine animals such as whales, sea lions, dolphins, and others. At Sea World, you can see the famous Killer Whale, and the Sea Lion Show. Sea world also has a variety of entertainment shows that includes a circus show, rides, a pet show and much more. It allows for close up looks at sharks and other sea creatures that can be seen through an acrylic tunnel, along with touch tanks, and close encounters with dolphins.
Old Town
Neighborhood of Old Town belongs or dates back to 1820's. It houses some old original adobe houses, which have undergone repairs, and are now open to the public and these repaired homes are being used as shops and museums. A portion of the area is designated Old Town State Historic Park. It is also an home to numerous restaurants and shops, as well as vendors selling their goods from stalls in the street.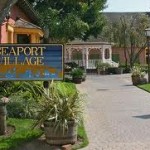 Seaport Village
Seaport Village is located near the harbor of San Diego and is a delightful place where people can shop many things because lot of stores there. It is indeed a shopping and restaurant center in the form of a large village. There are also many restaurants that offer great seafood to dine at.
Beaches
Some of the popular beaches in San Diego include: Mission Beach, Pacific Beach, Moon Light Beach, La Jolla Reefs, Ocean Beach, Coronado Municipal Beach, and many others. San Diego Beaches, Imperial Beach offer a great place to get a tan or cool off in the ocean. The beaches are also great places to see the beauty of the ocean and enjoy.
Gas lamp District
The Gas lamp District is located in Downtown of San Diego which houses Victorian buildings. After world war II, the buildings transformed to restorations, eventually leading to it being listed as on the National Register of Historic Places. It is an active place that has many great restaurants, stores, bars and night clubs to visit.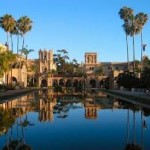 Balboa Park
Balboa Park is one of the biggest parks of San Diego city and is over a 1400 acre site with historical buildings, museums such as The Ruben H. Fleet Center, History Museum, The natural History Museum, the Aerospace Museum, the San Diego Museum of Art, gardens such as a cactus garden, Japanese garden, Organ pavilion, rose garden, ponds, fountains trails, recreational facilities, a dog park, and many more. This park created for the Panama California Exhibition of 1915/1916 with most of the buildings in the park remaining from that event. The architecture of this park was designed in a Spanish-Mexican style.
San Diego Wild Animal Park
The San Diego Wild Animal Park is situated in the north county area and is a lot bigger than the San Diego Zoo. It is a safari park that offers a tram ride through different areas the animals reside in. At this park you can see rhino's, elephants, lions, many types of antelope, and much more.
San Diego Zoo
The San Diego Zoo is located next to Balboa Park and is one of the biggest zoos in California. It has many acres that are filled with different breeds of many animals. The zoo also offers different shows that educate visitors about endangered animals and their habitats. You can also experience joyful moments while you walk through the enormous park.
The San Diego Maritime Museum and Star of India
Commissioned in 1948, the San Diego Maritime Museum and star of India, consists of three ships and have been restored to their original condition by the Isle of Man in 1863 and sailed round the world several times. These ships are lying alongside Harbor Drive, between Ash and Laurel Streets.