Van Nuys is located in the San Fernando Valley region of Los Angeles, California. It was named after one of the early settlers, Isaac Van Nuys. It is famous for Van Nuys Boulevard, a major north-south thoroughfare where teenagers congregated and went for "cruising".
Following are some of the tourist attractions near or in Van Nuys district of California:
Japanese Garden on six and a half acres land featuring a tea house and paths that allow visitors to enjoy the peace of this delightful spot as well as lakes and waterfalls.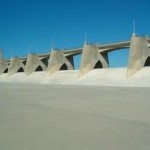 Sepulveda Dam (located in the Los Angeles and also located south of center in the San Fernando Valley) is a project of the U.S. Army Corps of Engineers built in 1941 to withhold winter flood waters along the Los Angeles River. The commission of the dam lead to undeveloped area in the center of the valley. This area is used for wild life and urban park.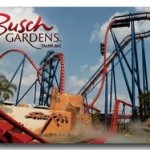 Busch Gardens is the name of two amusement parks, owned and operated by SeaWorld Parks & Entertainment, a division of Blackstone Group in the United States. One of the parks is in Williamsburg, Virginia and other is in Tampa, Florida. Earlier, there was previously Busch Gardens parks in Pasadena, California(1905-1937), Van Nuys, Los Angeles, California (1964-1979) and Houston, Texas(1971-1973). Initially this park developed as vehicles for Anheuser-Busch and later featured hospitality for Busch products. Since 1933, rides and attractions were added to the park to make it full theme park. It is running under Busch Entertainment Corporation, now called Sea World Parks & Entertainment.
The FlyAway Bus is a shuttle bus service created and funded by Los Angeles World Airports, which transports passengers non-stop to and from Los Angeles International Airport(LAX). Currently there are four routes in which those services will travel and have no stops in between their terminus stations and LAX.
Van Nuys Boulevard is a major north-south arterial road that runs through the central SanFernando Valley of Los Angeles County, California. It was notable for cruising lifestyle that was prevalent in the 1960s and 70s.
The Animal Guys is Los Angele's largest wildlife "edu-tainment" program, presenting to dozens of audiences each week. Biologists who are enthusiastic display a different species of exotic mammals, reptiles, amphibians, and arthropods from all over the world.
The conservatory theater offers classes in dance, acting, improvisation, and theater games including master classes, private lessons, and mentorship classes around the area of Los Angeles.
Mad Science Summer Day is a camp specially designed for kids to teach different science subject matter, including Cell City, The Organ Trail, and Chemical Counting. Here in this camp, children can perform a variety of hands-on experiments.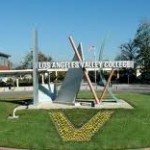 Los Angeles Valley College Historical Museum: It was first college created and developed during 1940s and early 50s to meet the tremendous growth of the San Fernando Valley. This collegs was officially chartered by the Los Angeles Board of Education in June, 1949. This valley offers a number of recreational and cultural opportunities to the community.
The City Art Gallery rents out space to people for parties and events.
Mulholland Highway, Coulevard Eye Center, Campo De Cahuenga, Ireland's 32, Mom's Bar Be Que House, Zoo Production, Aquarium City, Liquid Zoo, Cabrillo Marine Aquarium, Mid Valley Family Ymca, Munz Lakes Are Some Of The Tourist Attractions Of Van Nuys.