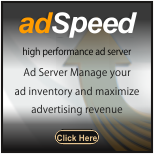 Email advertising is one of the many different forms of online advertising. A company delivers the advertisements or sales messages to the consumers through an e-mail. So, it enables to reach the audience directly. The e-mail sent by the company includes links to websites which can be clicked on to purchase a product or get more information about it.
Opt-in lists are used mostly by the marketers and the messages are, therefore, not considered as spam. Most often, these messages are only received if the consumer requests to get information and sales messages from a specific company. Whereas, spam messages are unsolicited bulk emails which are sent to people who did not request to receive such email. Advertising through email includes sending messages or adding advertisements to email messages sent by other companies to their customers.
Specific regulations are designed to practice email advertising. In spite of these regulations, people prefer this method because of its own benefits. It is very much inexpensive when compared to printing and sending physical mail. It is also faster and enables easy tracking and measurement. The marketer can track the number of emails opened and number of times the links of the mails were clicked. Also, the conversion rate which is the number of sales completed as a result of the email advertising campaign, can also be tracked easily. If poor results are obtained by a campaign, then the advertising can be updated and resent quickly. Hence, email advertising is flexible too. The above characteristics and the ability to reach desired audience directly makes it an effective way in the field of online advertising.
Related Sources:
Adspeed.com: admanager