Plastic barrels are available in the market in different sizes and shapes. They can be bought depending upon our convenience and nature of use. Since they are made up of high density polythene which is safe for environment nothing is there to be worry about them. They are also available in different colors unlike those traditional wooden barrels they can also be used for different decorative purposes. Commercially they are used for storage and transportation of different goods, but if you want to use them at home, there are more smarter ways of making the best use of them.
Here are some ways to use these plastic barrels effectively at home.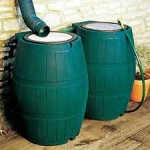 As Rain Barrels: If you have an empty plastic barrel there is no need of buying a rain barrel again. You can simply use that plastic barrel for rain water conservation and can use that water for different purposes. You can easily install some drain fitting to that barrel and can water your plants directly through it.
As holders: You can nicely cut the top of the barrels to fit your brooms, mops, rakes and other long handled cleaning tools as well as lawn tools, so that it can be used as a perfect holder.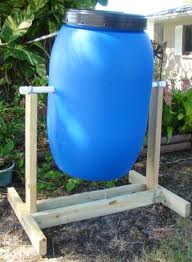 For making Compost: You can use these plastic barrels to make your home made compost and can reduce the cost of other fertilizers. Keep a plastic barrel aside in the garden and add the remaining coffee grounds, used tea powder, egg shells, roten fruits and vegetables, their peels, nut shells etc. Later you can add some leaves, straw, small pieces of newspapers, wood chips, manure of horse and cow, grass etc., to make it a perfect compost which is used in the place of the fertilizer to get more yield from your plants.
For storage: You can store different food items such as beans, rice and oats. Make sure that the containers are dry so that the food inside remains for a longer time.
The above are some of the various uses of plastic barrels for home needs.