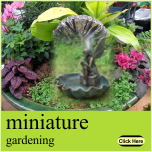 Working from home has become trendy these days. A garden home office enables a professional working experience. In addition, it is also environmentally friendly. Working in greenery is good for you both biologically and and psychologically. It provides you a serene place to work without disturbance from your home. You need to follow certain steps to create a garden office in your home.
Planning for budget is the primary thing you need to consider for setting up a garden office. The quality of the office building depends on the amount that you can afford.
Then design the office building in your garden. Check the right place that is suitable for its construction. Consider the electricity and plumbing connections to be provided to the place if it is much far from the main building.
While designing the garden office, you should also consider proper entrances and the pathway to be paved.

Design effective glazing means that is suitable for your needs. South facing windows may induce a hot and uncomfortable environment in summer.
Check the materials that you use for windows and doors. You can use PVC or wood for windows.
Most commonly, wooden cladding and flooring are used for garden buildings including home offices.
Choose proper paints and wooden stains for doors and windows.
Insulation of flooring and roofing is essential for a garden office.
When getting the services of building a garden office from a specific contractor or a company, check for their reputation. Also get the details of warranties and guarantees prior to starting the project.
Following these suggestions can help you in planning your home garden office.